#White House Farm Primary School became a two-form entry school from September 2021 with each class having up to 30 places.
In September 2019, there was one class of EYFS.
In September 2020 there was a class of EYFS and a class of Year 1.
In September 2021 there are 2 classes of EYFS, a Year 1 class and a Year 2 class.
Current pupil numbers are as follows:
Reception - 48 pupils
Year 1 - 58 pupils
Year 2 - 29 pupils
Year 3 - 28 pupils
In September 2023 there will be two classes of EYFS, two classes of Year 1, two classes of Year 2, a Year 3 class and a Year 4 class.
Prospective parents are welcome to visit the school site (please see Open Days dates for more information).
If you would like to talk to someone about the school please telephone us on 01603 57 88 66.
Please apply for any school places through Norfolk County Council.
For further information regarding the admission process at White House Farm Primary School as well as our admission policy for September 2023 please click here
Open Day 2022 /23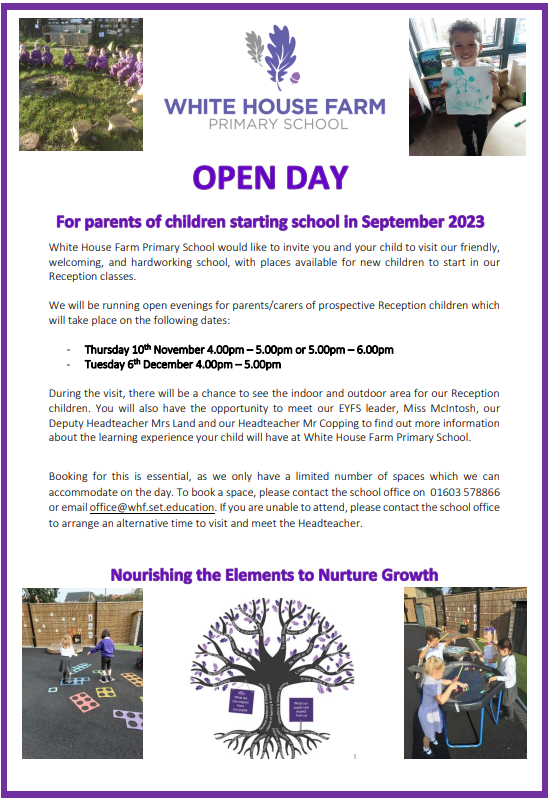 .
2023/24 Parent Information
EYFS-parents-meeting-13.06.2023.pdf