Reception
Welcome to the Reception Page for
Squirrel and Hedgehog Class
Teachers: Miss McIntosh & Miss Plant
Class Timetable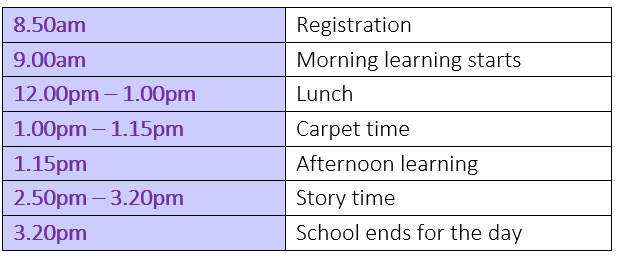 What is the Foundation Stage?
The Early Years Foundation Stage covers the first stage of a child's care from birth to five years old. It sets the standards to ensure that all children learn and develop, as well as keeping them healthy and safe.
All schools and Ofsted registered early years providers in England must follow the EYFS.
Also included in the EYFS are the seven Areas of Learning. They are:
•Communication and Language
•Personal, Social and Emotional Development
•Physical Development
•Literacy
•Mathematics
•Understanding the World
•Expressive Arts and Design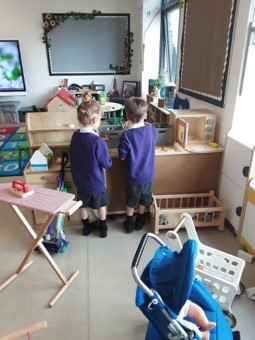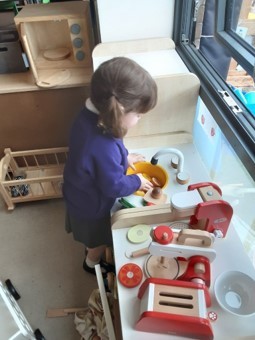 How does Foundation Stage work at White House Farm?
Throughout the day the classes will run literacy and numeracy activities alongside ongoing play activities. Staff will work with children to extend their self-initiated play and challenge children through questioning and discussions about what they are learning.
The doors will be open and the children will therefore have free access between both classrooms and outside.
The following half term overviews show discrete learning opportunities modelled to the children, however there is a continuous provision for all aspects of the EYFS curriculum running throughout the day.
Our approach….
•Individual, pair and group times.
•A balance of opportunity for child and adult led play.
•Practical hands on opportunities.
•Topic based.
•Indoor and outdoor learning opportunities throughout the day.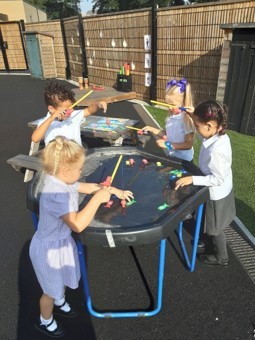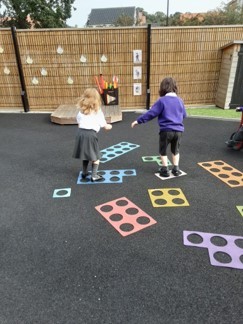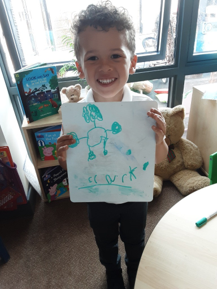 How do we know your child's capabilities?
• Observing children playing
• Small group activities
• Talking and questioning
• Class/group discussion
• Communication with parents/carers
• On-going/termly assessment
Assessment
• As a school we complete on-entry data using observation and the Reception Baseline Assessment.
• Throughout the year there will be 2 parents evenings where you will meet with your child's teacher to discuss their progress and well-being.
• Using a piece of educational software called 'Tapestry' every child will have their own online individual learning journal.
• Parents are able to log in and see the learning their child is doing.
• Parents are able to upload any learning children do outside of school.

Phonics
White House Farm Primary School uses the Little Wandle Letters and Sounds Revised, a complete systematic synthetic phonics programme
Children will take part in daily phonics lessons which teach new sounds, oral blending and tricky words (words that cannot be decoded or sounded out)
For additional information and resources (videos, pronounciation phrases, handwriting formation phrases) to support you with phonics at home please follow the link below:
https://www.littlewandlelettersandsounds.org.uk/resources/for-parents/
All children will start with a wordless book and must be secure with 70% of the sounds needed to decode books at a particular level to progress. White House Farm Primary School uses the Collins Big Cat reading scheme.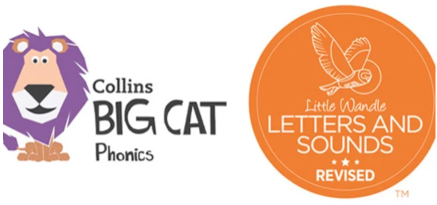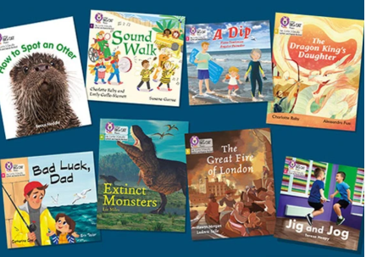 Currriculum