White House Farm Curriculum
PE
Sports Premium Planned Final Spend 2021 / 2022
Sports Premium Sustainability and Next Steps 2021 / 2022
PE EYFS and KS1 Progression Document
PE Lower KS2 Progression Document
PE Lower KS2 Knowledge Organisers
Intent
At WHFP we want to pass on our passion for PE, in all its forms, to our children, so that they learn to incorporate them with automaticity as they grow up. Whether that be through healthy lifestyle choices such as the activities they choose to take part in at local parks and clubs or the healthy food choices they make as adults. We believe that PE should give children the correct information so that they have the opportunity to make informed choices for themselves.
Implementation
Our PE curriculum inspires all children to develop a love of physical activity and sport. Through good physical education, whole school values and a whole child approach, we aim to nurture confident, resilient children who will strive for their personal best. We listen to our childrens wants and needs and provide them with a range of active experiences and clubs. We want to aid our children in obtaining the values and skills to celebrate and respect the success of others, as well as modestly celebrating their own successes. We aim to ensure that our delivery of physical education allows all children to have the skills and mindset to leave primary school with the capabilities to be successful in their sporting challenges and active lifestyles at secondary school and beyond.
Our curriculum educates both our children and families to develop a greater understanding on how to live healthy lifestyles and make healthy choices. We are dedicated to ensuring healthy minds, as well as bodies and will continue to support our children's well-being. We have strong links with local clubs and partnerships within our community to ensure the children and families receive the support and knowledge they need.
In Early Years children will work towards the Physical Development ELG during continuous provision activities. This will focus on:
Negotiating space and obstacles safely, with consideration for themselves and others
Demonstrating strength, balance and coordination when playing
Moving energetically, such as running, jumping, dancing, hopping, skipping, and climbing
Teachers may use the below units from the Get Set 4 PE Scheme of Workr discrete PE sessions, however this is not a compulsory timetabled lesson.
Introduction to PE
Fundamentals
Gym
Dance
Ball skills
Introduction to athletics
KS1 and KS2 pupils at White House Farm Primary School participate in a minimum of two PE sessions a week. Our PE programme is supported by the Get Set 4 PE Scheme of work which incorporates a variety of physical skills which underpin the fundamentals of sport and are designed to develop children's physical literacy. These skills are applied across a range of sport and activities including Dance, Gymnastics, Athletics, OAA and Games. This scheme of work also provides children with the opportunity to develop key abilities to be successful not only in PE but across the whole school curriculum focusing on Social, Emotional and Thinking skills.
In KS1 the focus of PE sessions is on developing the fundamental skills needed to participate in more widely recognised and played individual and team sports. These are covered in units such as 'Ball Skills and Striking & Fielding' with children applying their skills in units such as 'Invasion games.' In KS2 the children are introduced to more widely played sports such as Rugby, Netball, Cricket, Football, Hockey, Basketball. For a detailed overview of the units covered as well as the progression in skills and knowledge please follow the links below at the top of the page.
We recognise the importance of competition and our children, and the school is working closely with other schools in the trust to develop inter and intra competitions.
Regular afterschool clubs allow children the opportunity to take part extra-curricular activities.
We provide additional sports opportunities that are run by coaches from local sport clubs. This provides sport specialist coaching to our pupils and helps to further develop competitive sport opportunities and feeds into the development of a healthy, active lifestyle.
At White House Farm Primary School, the children participate in 'The Daily Mile.' This is a social physical activity, with children running or jogging – at their own pace – in the fresh air with friends. Children can occasionally walk to catch their breath, if necessary, but should aim to run or jog for the full 15 minutes. Children take part in the Daily Mile at least 3 times a week, in line with the 10 Core Principles set out by the Daily Mile.
In addition to this, the children are encouraged to take part in active break and lunch times, with Sports Premium Funding used to develop outdoor provision, resourcing and coaching through proffessional sports coaches.
Impact
PE is taught as a basis for lifelong learning, where pupils in our school have access to a wide range of sports and activities. This promotes a healthy active lifestyle and enables pupils to become physically confident and excel in competitive sport across a wide range of sports and activities.
White House staff use of end of unit assessments which focus on the 'smaller steps' that children have worked towards to meet the end of year expectations outlined in the school's coverage and progression document. These are shown in knowledge organisers for each unit of work.
In addition to this Miss Nicholls the school's PE Subject Lead alongside the Headteacher ensure that there is a consistency in the high quality of lessons through staff and pupil observations and pupil attitude surveys as well as developing a confidence in teaching through professional development opportunities.
PE NEWS AND EVENTS
2021 / 2022
In November 2021, the Year 1 pupils visited the Norwich Gymnastic centre. This was a new experience for some and a chance to consolidate the chidlren's learning of gymnastics which had been our focus during the first half of the Autumn term. It was a great day out and something that the school will continue to do going forward!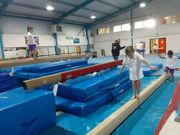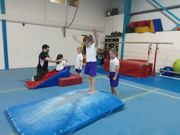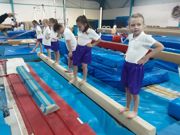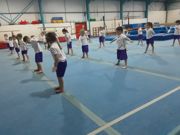 On the 21st Novemberm the children took part in their second Poppy Run. This time we were able to invite in family members and friends to take part as well as some local veterans and serving members of the military. The event was a huge success with the children (now four classes) beating last year's fund raising target and making £189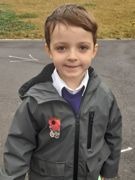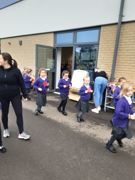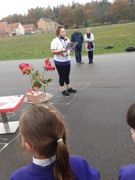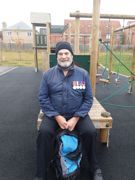 This year the children have enjoyed taking part in new clubs and sporting opportunities
Karate Club with Miss Rawlings
Lunch time sport with CSF
Wobble Yoga in EYFS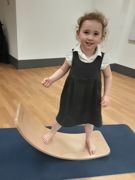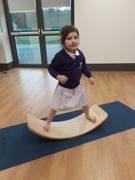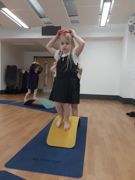 Plans for the rest of the year
At the start of the next half term the school will be starting a new 'Multi Skills Club' with Miss Nicholls
A Race for life event in the Spring of 22
Sports taster sessions and local links to a wide range of sporting activities . including Baton twirling and Badminton
Attending local sports events held by Norwich East Schools Sports Partnerships - Tri golf , Tennis , Athletics and Mulitskills
Hosting our own Inter Trust Schools events in the Summer of 2022.
2020 / 2021
In February 2020, the children at White House Farm Primary Schoolo took part in their own 'Sports Relief Activity Carousel' exploring Five Fun Fitness stations! The children managed to raise £125.00 which was sent to the National Sports Relief Fund.
In March 2020, while the world moved into lockdown and sporting activities in school were put on hold, White House Farm Primary were still able to hold a smaller Covid Restricted- Sports Day. A very small internal sports event for the children took place, as well as continuing our Daily Mile, lunchtime yoga and other Covid safe PE sessions with the children in school.
November 2020, brought us the British Legion Poppy Run which we decided to take part in as a school. It was a fantastic event and again althrough restricted to just the children, we made the most of a sunny day and ran, skipped and jogged all raising £123.00 for a great cause.
White House Farm Curriculum